HP Chromebook 14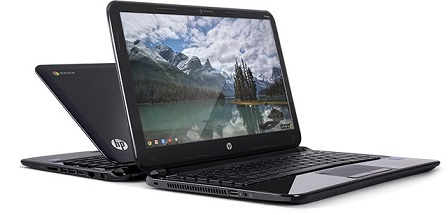 The HP Chromebook 14 is easier to use than traditional computers you may be used to -- there is no clutter, no waiting, and no nagging. It starts up in 7 seconds, and automatically stays up-to-date without interrupting you. Virus protection is built in, guarding you against viruses, malware, and other nasties. Ready when you are.
With a lightning fast start up, you can go straight to enjoying everything it has to offer. Unlike traditional laptops, the HP Chromebook updates itself automatically so it does not slow down over time and it's always up to date. Browse the web at lightning speed with features like Chrome Instant and the Chrome Omnibox.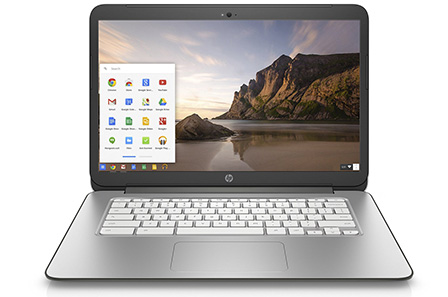 The newest addition to the HP Chromebook 14 family is the HP Chromebok 14 Touchscreen. It comes with 4GB Ram, NVIDIA A4 2.0 GHz CPU, 32.0 GB Solid-State Drive, 1920x1080 HD Touchscreen, and 8.25 hours of battery.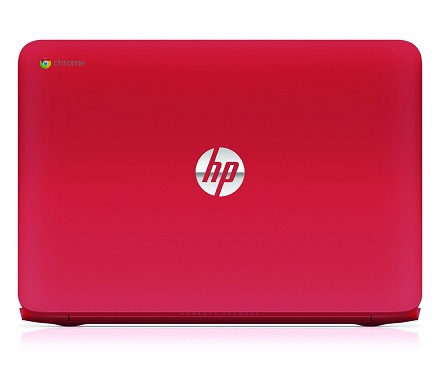 Video chats are loud and clear on digitally-tuned speakers. YouTube videos shine on the brilliant screen. 100GB of free Google Drive storage safely stores all your stuff. Your favorite Google apps are built-in, and there are lots of other apps available for free on the Chrome Web Store.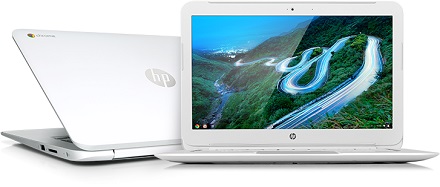 When you have your Google account logged in, you can easily start something on one device and finish it on another. Start writing an email on your phone and finish it on your Chromebook. The stuff from your Chromebook like email, files, photos, bookmarks, and applications are easy to access on your phone, tablet, and even your old PC, so you can pick up right where you left off.
With Google maps, search for directions on your Chromebook, and find them later when you are on the road.
Work anywhere. Write a document on your Chromebook, and edit it on the go.